Muskegon County Family Law | Muskegon Family Law Attorney | Muskegon Lawyers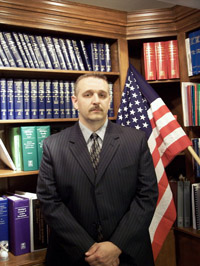 When you encounter a legal problem in Muskegon County what is the first thought that enters your mind? Who is going to represent me in the court of law and look out for my personal rights?
The answer is clear, Al Swanson . The Al Swanson Attorney Office is your source for legal counsel in West Michigan and Muskegon County.
Legal issues seem to upexpectedly pronounce themself without warning. These issues need to be addressed in a timely manner in order to get the results desired.
We handle divorces, child custody cases, spousal support payments/alimony, paternity, abuse and neglect, legal separation, adoption, premarital and marital agreements, annulments, child support.
Whether you need an attorney for a divorce, or if you are considering a pre-nuptial agreement, you're looking for an attorney that you feel comfortable with and someone that you can trust with your life.
Whatever your sitatuation may be, please contact Al Swanson as soon as possible! Don't wait to discuss your options and protect your rights! Our experienced divorce and family law attorneys can help you understand just what those options and rights are!
My Priorities as your attorney in Muskegon County:
Customer Service
Prompt call backs
Honesty about your case
Guidance for your available options
Determination to get results in your favor
Experience with the court system
Home | About Al Swanson Attorney Office | Our Location | Contact |Family Law Areas |Divorce Representation| Child Custody | Child Support | Neglect & Abuse | Adoption | Parenting Time | Spousal Support | Legal Separatation | Premarital Agreements | Marital Agreements| Annulments| Grand Parent Rights | Legal Separation | Defense Attorney Areas | Drunk Driving| Felonies & Misdemeanors | DUI/OWI | Driving on Suspended License DWS | Drug Charges | Gun Charges| Home Invasion | Robbery | Criminal Sexual Conduct | Assault | Drivers License Reinstatement | S.O.S. Hearings | Federal Appeals | State Appeals | Juvenile Charges |Resources |